Teen Programs @ MAD
Special events and programs for teens!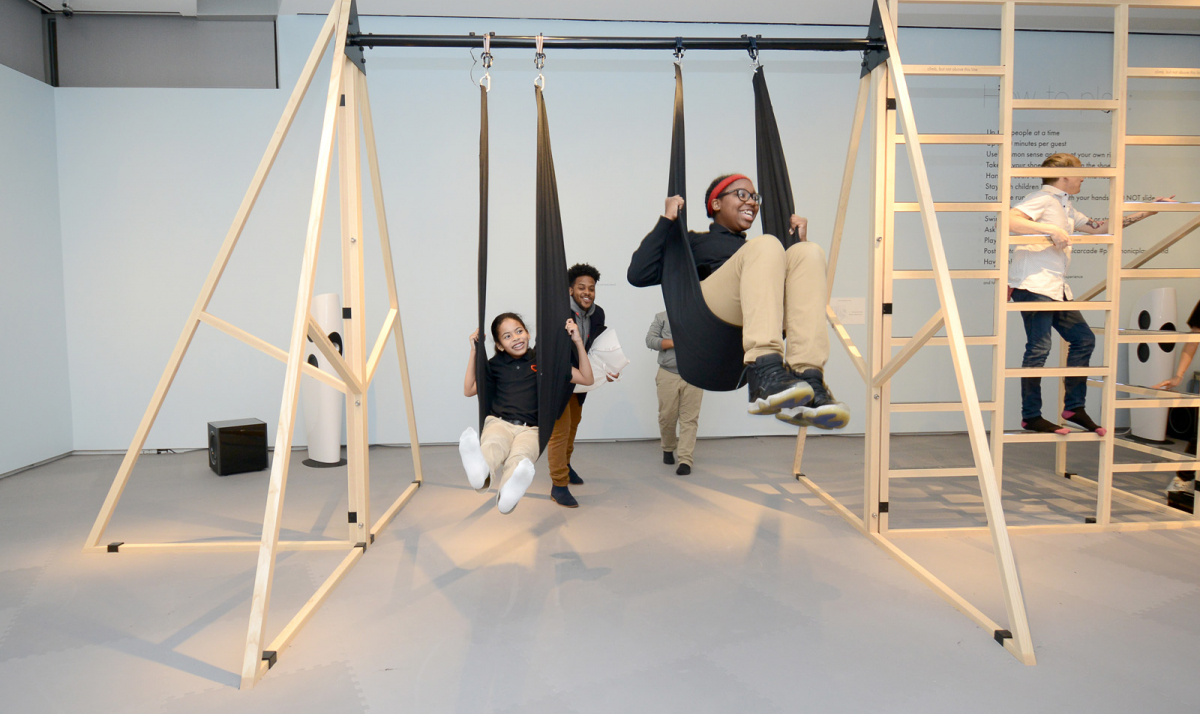 With the understanding that a great deal of learning occurs informally outside of school, MAD offers free admission to teens with a school ID. MAD also offers a number of programs just for teens including teen nights, artist and teen workshops, peer-to-peer tours, and work-study opportunities. 
Artslab

Artslab is a new initiative created for teens by the Artslife teens at the Museum of Arts and Design. The program is free and connects an Artist Studio Program alumnus with a group of New York City teens. Admission to this event is on a first come, first served basis. 
Click here for more information.
Internships and Opportunities
Artslife
Artslife is a seven week paid internship program for ten high school rising sophomores and juniors in New York City. Artslife participants work behind-the-scenes at MAD to collaborate with museum staff on special projects and plan out teen events for the following year. 
Click here for more information.
Recess Intensive Program
Recess is a week-long, intensive internship program at the Museum of Arts and Design and meets for two separate sessions during winter and spring  break. As a Recess Intern, you will learn about art and art history with other teens from around New York City, go behind the scenes to develop your own tours, learn a bit about how museums work, and conduct peer-to-peer tours at MAD.
Click here for more information. 
Teen Council
MAD's Teen Council is comprised of Artslife and Recess teen alumni who share a common interest in contemporary art, design, and community engagement. The Teen Council plans Teen Nights and Artslab workshops.
Studio Sunday Work-Study
Studio Sunday Work-Study is a program for Artslife and Recess alumni who are interested in teaching and working with intergenerational populations. Studio Sunday Work-Study students work closely with MAD education staff, artists from the Artist Studios Program, and teaching artists to plan and facilitate MAD's Studio Sunday family program.
made possible by
Artslife is supported by a generous gift from Cathy Seligman and Bonnie Eletz, with matching funds from Nanette Laitman. Artslife and Recess are also made possible with support from the Pinkerton Foundation.